When we see a logo, we almost never consider where it came from. What was the designer thinking; what does it convey. But just like the organisation it represents, a logo has a history - and a rationale.
Messung's logo has evolved over time, just like Messung has. Over the company's 40-year lifespan, there have been different logos, reflecting the need for change and for making a statement.
Today, Messung's logo is a beacon of the company's strong past and vibrant future; an optimistic statement that the best is yet to come.

1981: A Simple Start
A simple yet stylish cursive font was used to represent Messung's humble beginnings.
'Messung' means 'to measure' in German. The letters 'ss' were interpreted as 'solid state', the technology at the heart of Messung.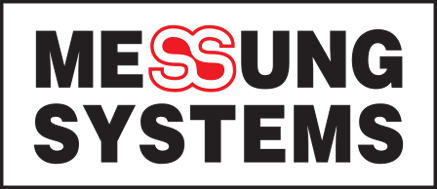 1986: A brand is born
A brand logo was designed as the first step towards brand building.
The letter 'ss' where graphically highlighted in red to reiterate solid state technology.

1994: A strong foundation
The logo was finetuned and established as the mother logo,and used across all Messung businesses in their nation-wide operations.

1998: Baseline strategy
The tagline'Automation People' was added to the logo, asserting the expertise of Messung's people in the field of Automation. It also conveyed Messung's core strength - its people.

2002: The brand evolves
As the company grew its presence and capabilities across India, the tagline evolved to stress Messung's pioneering prowess. Now it was 'Pioneer in Industrial Automation'.

2010: 30 years young
To commemorate 3 decades in business and its proven reputation as a pioneer-innovator in the Automation industry, the tagline was changed to 'Excellence & Innovation in Business since 1981'.

2018: Brand refresh
To reflect the growing, diversified business, herald a new generation of leadership, represent the new ventures and offerings, the logo now displayed two pyramids. A solid one representing Messung's legacy of knowledge and experience; a colourful one to connote Messung's evolution into a vibrant, diversified group.