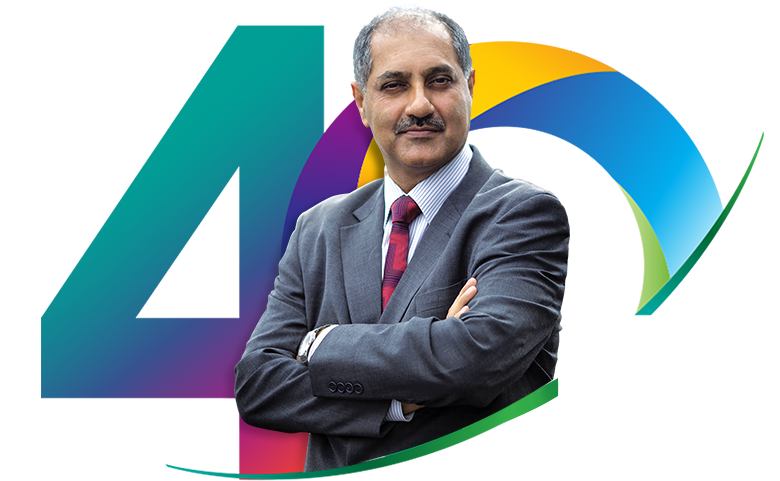 Founder's Message
Let's all create
new milestones
together.
Farook Merchant
Chairman and Managing Director
This year, Messung celebrates its 40th anniversary. An accomplishment made possible with the support and efforts of so many friends, employees, partners and well-wishers. I take this opportunity to thank them all.
These forty years have not all been easy but they've been rewarding. When I started the company in 1981, all I had was a 'big idea' – and the conviction and tenacity to see it through. India's first indigenous PLC was born and went on to transform operations in automotive, textile, packaging, printing, pharma and other industries. The rest, as they say, is history.
This website traces the journey of Messung as it grew and prospered. From innovator and manufacturer of industrial automation products to sole distributor for Mitsubishi Electric's Automation products in India and their authorised CNC Service Centre, to diversification into multiple businesses – Messung continues to evolve, excel and empower.
Along the way there have been accolades galore but our most valuable achievement is the reputation we have built. Targeting different industries, spanning decades and vying with tough Indian and international competition, Messung is known for its expert professionals, best practices, innovative solutions and reliable service.
Let me end by saying that I hope the Messung story will inspire new generations of Indian entrepreneurs to stay, innovate and build in India. Let's all create new milestones together.